ARI provides researched-based solutions in social fields, including health, education, governance, culture, etc. in Pakistan. Established in 2018, ARI offers analytical research and outreach services, identifying and analyzing social issues, in order to provide long-term practical innovative solutions, both for public and private sectors. Over the last two years, ARI has conducted countrywide surveys and research studies on various issues of health.
Our work
ARI is working on ending combustible smoking in a generation in Pakistan since 2018. While remaining committed to and supporting tobacco control efforts in Pakistan, especially Article 14 of FCTC, ARI serves as a platform for advocating and promoting all innovative solutions for ending smoking whether counselling, NRTs, or harm reduction.
Knowledge Hub on Ending Combustible Smoking in Pakistan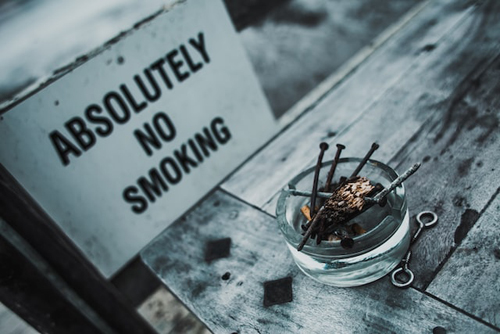 It has been two decades since Pakistan passed the first law against tobacco use – the Smoking and Protection of Non-Smoker's Health Ordinance 2002. Two years later the country ratified the Framework Convention on Tobacco Control (FCTC).
There have been successes against tobacco use. These include bans on possessing selling or offering for sale packets of cigarettes without health warning, sale of cigarettes in loose form, manufacturing, importing and selling of cigarette packs having less than 20 cigarette sticks, declaring places of public work or uses completely smoke-free/ Illegalization of "Designated Smoking Areas", and enhancing the size of Pictorial Health Warning on cigarette packs and outers etc.
However, the implementation of these measures has remained weak. The number of adult smokers is still on the rise. According to some estimates, today the number of smokers has reached 29 million. However, there have been various estimates regarding the adverse effects of smoking.
Some estimates say nearly 108,000 people die because of tobacco use in a year in Pakistan. While other estimates say nearly 168,000 lose their lives to tobacco use. There is almost no data available on availing smoking cessation facilities.
Another emerging trend is the use of nicotine vaping products in Pakistan. Legally imported and expensive, these nicotine vaping products are available in upscale localities of major cities. However, currently there is no policy regulation regarding the use of nicotine vaping products.
We believe that the consolidation of all relevant research and information is critical to fighting and ending the combustible smoking in Pakistan. Without the availability of correct and relevant information, the policymaking will remain adrift. Critically, the knowledge hub would provide a platform for generating new research on various aspects of smoking.
Additionally it would provide our partners both in and outside Pakistan a platform to share research, ideas, stories etc. It will help create scientific literature by conducting systematic review of previous international research and publishing the results of the meta-analysis in regional and international journals. The hub will share findings with policymakers, the government of Pakistan, health professionals, and members of civil society.